Synthetic Alcohol: What's the Buzz About?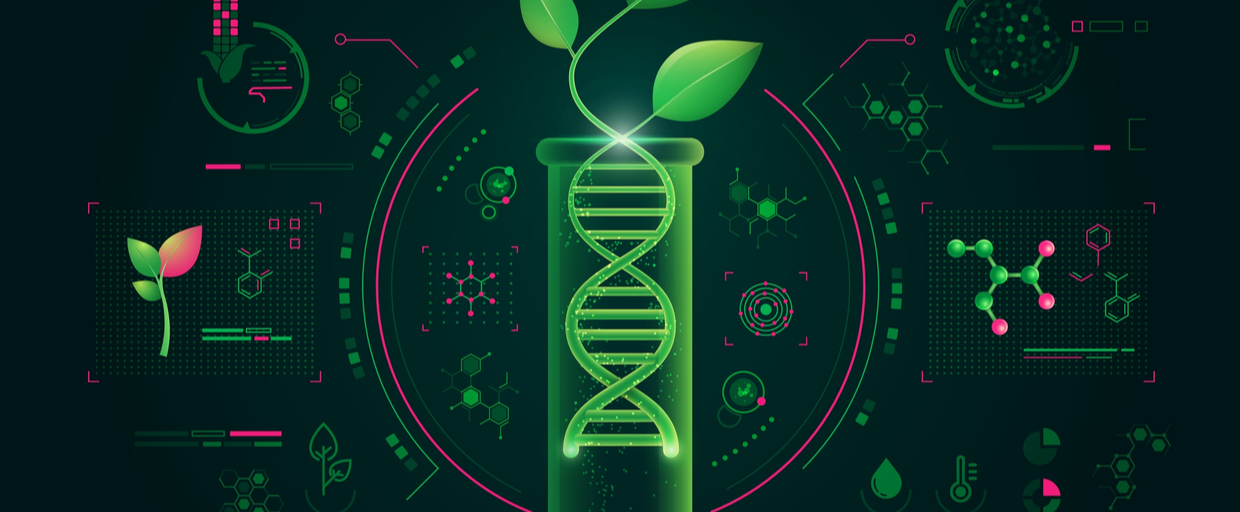 A laboratory is not most people's idea of a party, but several scientists have been using them lately to try to bring about a festive feeling.
Synthetic alcohol has been an intense object of interest across the liquor industry in recent months. And while the product promises all the potential of a good time, several questions remain. Namely, what's the true cost of that fun?
Drinking Without Consequence?
Synthetic alcohol may be a new innovation, but it strives to fulfill an age-old wish: Having all the benefits of alcohol with none of the drawbacks.
Alcohol is extremely toxic, inflicting damage on every part of the body it touches — from the brain to the liver to the lungs. The goal of synthetic alcohol is to instead work with the body, promoting that buzzy feeling from several healthier internal mechanisms.
And some manufacturers have already cracked the code. They've come up with botanical cocktails they claim mimic the warm, fuzzy feeling of a glass of wine without any bodily dangers.
The Nervous System, the Brain, and Botanics
Among the ingredients that make this possible are a variety of plants and herbs known as nervines. Acting specifically on the nervous system, this class of plant can help bring about the feeling of bodily relaxation associated with alcohol. Nootropics — a group of plant-based compounds that stimulate brain function — are also often in the mix.
Perhaps the best natural alcohol imitators, however, are a collection of mild psychedelics. Plants such as the kava plant work to stimulate certain types of brainwaves.
Compounds in these plants activate something called aminobutyric acid, also known as GABA. This neurotransmitter promotes calming activity in the brain. It's the same effect achieved by having a mixed drink or beer. After all, a big reason people drink alcohol is to loosen up. (However, the reason alcohol can making people stumble is related to too much of this brain activity.)
Working with already-approved foodstuffs, several brands are already putting these types of botanically-boosted products on the market.
Still, none of them quite reach the holy grail of including a truly non-alcoholic alcohol.
Call 800-598-5053 Toll Free. Privacy Guaranteed. No Commitment.
Addiction help is standing by 24 hours a day, 7 days a week.
Who Answers?
GABA and Alcosynth
Creating such a fantasy product has primarily been the mission of a company appropriately called GABA Labs.
Spearheaded by the outspoken scientist David Nutt, who once famously argued that alcohol was more dangerous to society than crack or heroin, the company is working on a drink called Alcarelle. The drink is powered by an entirely manmade compound called alcosynth.
As its name may suggest, alcosynth is a synthetic alcohol molecule that's supposed to create that buzzy feeling without any of the unwanted aftereffects. And its creators are already touting its potential benefits.
The product would primarily work by stimulating GABA activity while leaving other bodily systems mostly untouched. This would spare other areas of the body — say the liver — from taking on the kind of damage usually inflicted by alcohol, which leads to a host of physical ailments.
Could Synthetic Alcohol Be … Safer?
In the United States alone, an estimated 95,000 deaths were attributed to alcohol in 2020, including an estimated 22% of deaths related to opioid overdose and 28 percent of all driving fatalities. Globally, the substance was involved in around 3 million deaths — or 5.3 percent of deaths worldwide — in 2016, either directly or through the more than 200 health conditions it's connected to.
And that's to say nothing of alcohol's addictive properties. As of 2019, more than 14.5 million people in the United States struggled with alcohol use disorder (AUD). That includes 414,000 adolescents aged 12-17, according to the National Institutes of Health.
Yet, despite all its drawbacks, there's a reason for alcohol's enduring popularity. The elixir has been used by humans for millennia. It's been a source of shared experience, to mark occasions of celebration, to embody ideas of class and wealth, and to provide a source of social lubrication, among other traditions.
Nutt, and other synthetic alcohol enthusiasts, say alcosynth and other products like it could help preserve all those advantages while leaving the headaches, hangovers, and health problems of alcohol behind.
Yet, not every expert agrees with that rosy outlook.
The Criticisms of Synthetic Alcohol
Lacking any specifics on how the synthetic molecule would work, several experts simply point to the old axiom, "Anything that seems too good to be true usually is."
With that as a basis, some scientists and addiction specialists have openly worried that alcosynth and other synthetic alcohols could have unforeseen effects on the body and brain — much in the same way heroin did when it was invented to wean people off morphine, or e-cigarettes were found to, after being touted as a safe replacement for regular cigarettes.
Tempting for Those in Recovery
Some worried about the potential impact the product could have on people in recovery, possibly tempting them to start using again. Others questioned whether something that alters someone's mental state — no matter how mildly — could truly be non-habit forming. That concern goes doubly so for a product claiming to foster feelings of euphoria and relaxation.
Tempting for Underage Drinkers
And more practical-minded experts mentioned the potential complications of marketing such a product, particularly to younger customers. It would be difficult to promote something that generates a hangover-less buzz without piquing the interest of would-be underage drinkers, they argue. Some pointed to the already ensuing epidemic of teenagers smoking e-cigarettes as an example.
For his part, Nutt has said he's working to create a delicate balance in his product. He's hoping to induce specific levels of GABA — just enough to feel a buzz, not so much to feel out of control, and through compounds that would only impact the body for a short period.
Yet, without clinical trials, none of these ideas can be confirmed for sure. It will likely still be some time before those types of tests are conducted.
In the meantime, scientists may speculate, but it's simply too early to tell what type of effect synthetic alcohol could have, one way or the other.
Party Time?
Regardless, it seems the march to create the perfect non-alcoholic alcohol molecule is on.
Interest in the non-alcoholic market is already on the rise, with a 300 percent increase in non-alcoholic spirits sales between 2016 and 2020. And the seismic shifts in the social landscape caused by the pandemic —including upticks in both regular alcohol consumption and cases of depression — could make a less-harmful version of the social lubricant more appealing.
Synthetic alcohol may eventually help curb some of the problems related to drinking. But it's important to remember that the regular alcohol currently on the market is still linked to addiction and several other harmful outcomes.
If you or someone you love is experiencing a substance use disorder, help is available. Call 800-598-5053 (Who Answers?) today to speak with a treatment specialist.
Photos courtesy of Shutterstock.