Depressive Disorder Associated with Another Medical Condition
There are a number of medical conditions that can lead to the development of the signs and symptoms of clinical depression in countless adults1. It is for this reason that physicians and psychiatrists that deal with the diagnosis of depression in their patients must never overlook or underestimate the underlying or root causes of the depression in individuals. It is important to understand that there are a number of medical conditions that can lead to the development of depression, and it is essential to carry out diagnostic tests in order to rule out all of them one by one and thus reach a definite conclusion.
Though all of the medical conditions have not been mentioned, some of the most prominent ones include thyroid conditions which are commonly seen among the adult population across the United States of America. Thyroid problems can frequently cause depression. In order to confirm the diagnosis of hyperthyroidism or hypothyroidism, a blood test is required. Once diagnosed, the condition and the depression it can lead to can be easily managed with the help of appropriate treatment. Most thyroid patients may not consider the disease as being a cause of depression and hence may not mention their hyper or hypothyroidism while presenting their history. It is for this reason that proper history taking is very important for psychiatrists as well as primary health care givers and its importance must be stressed and emphasized.
General Medical Conditions that Can Cause Depression: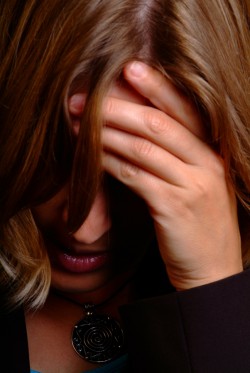 There are other diseases and medical conditions as well that can cause depression but are not frequently considered or thought about by physicians and psychiatrists while diagnosing their patients with depression.
There are a number of problems associated with the structure of the brain that can cause depression in adults; these include multiple sclerosis, stroke and even brain tumors. Diseases that affect the normal structure or functioning of the brain or the nervous system may be ruled as a direct cause of the development of depression in patients. Diseases that cause the degeneration of the brain functionality include Parkinson's disease, Alzheimer's disease, and Huntington's disease can also frequently lead to the development of various signs and symptoms of depression among patients. Diseases that affect the brain must be given high priority during history taking because the functioning of the brain and the nervous system has a direct influence on the development of other associated conditions which may include depression.
Heart Conditions that Can Cause Depression:
A number of conditions that are associated with the improper functioning of the heart can also lead to the development of depression 3, it has also been seen that a number of times the episodes of depression occur at the same time the patient is receiving treatment for the cardiac conditions. It is important for all psychiatrists to take a medical approach and consider all possibilities when they get patients who complain of depression. There may be a need to run certain tests including blood tests, EEGs as well as brain scans and imaging in order to consider the possibilities of disorders associated with seizures. This means that the knowledge and experience of a single psychiatrist may not be sufficient for the complete diagnosis of the patient. It is important thus for all psychiatrists to work in collaboration with medical specialists and other primary care doctors in order to clarify and describe the root cause of why the patient is suffering from the signs and symptoms of depression. The correct diagnosis is essential for preparing an appropriate treatment and management plan.
Diagnosis:
The DSM recognizes depressive disorder associated with another medical condition as a mental disorder. In order for the diagnosis to be confirmed the following criteria need to be met:
Depressed mood almost throughout the day
Loss of interest in pleasure and/or other activities almost throughout the  day
Significant loss of weight without trying to lose weight or a significant amount of weight gain
Hypersomnia or insomnia almost every day
Retardation or agitation of psychomotor skills almost every day (these include restlessness or being slowed down)
Loss of energy or feelings of fatigue nearly every day
A feeling of worthlessness or excessive guilt which may be inappropriate and delusional almost every day (this is not simply guilt or self reproach about being unwell)
Diminished abilities to concentrate or think along with indecisiveness
Recurrent thoughts of suicide, death and attempts of suicide
Treatments:
Treatment usually starts with treating the general medical condition that is causing the depression. The quality of life of medical patients will improve if the depression is treated along with the general medical condition2. If the cause is a hormone irregularity, medication is prescribed that helps correct the condition. In most cases treating the general medical condition helps in decreasing the depression, but in some instances when the medical condition is severe, or the treatment is prolonged, psychotherapy and antidepressant medicines need to be prescribed. Cognitive Behavioral Therapy helps with the condition as well as Group Therapy.
References:
Depression Co-occurring with General Medical Disorders, NIMH, Accessed 1999 July
Treating Depression in Medical Conditions May Improve Quality of Life. Lamberg L, JAMA 1996 (18 Dec)
NIMH, Co-occurrence of Depression with Heart Disease,:http://www.nimh.nih.gov/depression/co_occur/heart.htm.