Considering Counseling
In the US, many people visit doctors for mental problems each year. And just like many physical ailments, these types of disorders are usually highly treatable.
Whether you are coping with a life transition, depression, loss, anxiety, or more serious conditions, chances are good that therapy can help.
What Kind of Therapy Should You Seek?
There are two primary types of therapy: medicine and talk.
Medication Therapy
There are a range of medicines that are prescribed for conditions, like attention-deficit disorder, depression, anxiety, bipolar disorder, and schizophrenia.
Treatment typically involves working with a healthcare provider who manages the medicine. Medication therapy is often used along with talk therapy.
Talk Therapies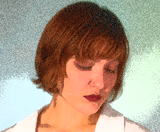 Talk therapies, also known as counseling or psychotherapy, treat psychological or emotional problems through verbal communication. Although they are based on psychological theories, talk therapies also fulfill a very basic human need to share problems and connect with others.
Some types of counseling may be better suited to your particular issues, as well as your personality, time, and budget. Listed below are some of the most common types; however, keep in mind that most therapists tend to use a combination of one or more approaches.
Psychoanalysis
Description—Developed by Sigmund Freud in the 1900s, psychoanalysis focuses on identifying repressed feelings and issues that influence current behavior. The process is complex and lengthy, so it requires a definite commitment.
Recommended for—Psychoanalysis may be helpful if you are struggling with challenges that have lasted a long time (eg, repeated career or relationship difficulties, depression, anxiety).
Cognitive-Behavioral Therapy
Description—This focuses on examining and changing unhealthy thought processes that shape behavior patterns.
Recommended for—Cognitive-behavioral therapy is recommended for a range of conditions, like mood disorders, anxiety disorders, eating disorders, and substance abuse disorders.
Psychodynamic Therapy
Description—Psychodynamic therapy focuses on gaining insight by using techniques that help you reflect on your life, character traits, thoughts, and behaviors.
Recommended for—This type of therapy may be helpful for anxiety disorders, depression, relationship problems, stressful life situations, issues surrounding sexual identity, and other challenges.
Couples and Family Therapy
Description—This therapy focuses on the interactions of a unit or system rather than individual members. This approach is based on the idea that the problems of an individual must be understood in the context of a larger system.
Recommended for—With the focus on relationships, many people can benefit from this type of therapy, including couples, families, children, and teens. A range of conditions can be addressed, including mood disorders, behavior and emotional disorders in children, substance abuse, and domestic violence.
Group Therapy
Description—During this type of therapy, a small number of people work together with a group therapist. The goal is to move toward self-understanding and self-acceptance, as well as to improve interpersonal relationships.
Recommended for—Group therapy may be helpful for many people, including those who are facing relationship problems, dealing with depression or anxiety, experiencing loss or trauma, or trying to recover from alcohol or drug addiction..
How Do You Find a Qualified Mental Health Provider?
There are many options to find a qualified provider, such as:
Contacting your health insurance company to find out which providers are affiliated with your plan
Getting a referral from your primary care doctor
Asking family members and friends if they can recommend someone
Researching online—Some professional organizations, like the American Psychological Association, provide a database to locate providers in your area.
What should you expect when you go to your appointment? During the first session, therapists should be able to:
Answer questions about their credentials and qualifications, as well as areas of expertise
Explain the purposes, goals, techniques, procedures, limitations, and potential risks and benefits associated with therapy
Talk to you about matters of confidentiality, privacy, and disclosure of information
Discuss financial arrangements prior to beginning the counseling relationship
In some cases, finding the right therapist takes time. You should feel comfortable with the therapist and feel that the person understands you. Ultimately, it is up to you to decide if you would like to work with this therapist or continue looking for someone who is a better fit for you.
REFERENCES:
About group psychotherapy. American Group Psychotherapy Association website.
How to find help through seeing a psychologist. American Psychological Association website.
Marriage and family therapists: the friendly mental health professionals. American Association for Marriage and Family Therapy website.
What to expect from therapy. Association for Behavioral and Cognitive Therapies website.