Client Therapist Relationship
Undergoing therapy may help you change your maladaptive or unsatisfactory patterns of coping and handling stressful situations. It may even be simply a relief to talk to someone about what is happening while learning how to alter your approach to deal with it more successfully. Yet, partly because of the different types of therapy in addition to an individual's own specific characteristics, a question you need to ask yourself is this: "How do I know therapy is working?
Client Therapist Relationship
Successful therapy rests on two related aspects. The first of these is the type of therapy and its relationship to the client. You need to look at the type of therapy you are undergoing. Is it cognitive? Is it cognitive behavioral therapy (CBT)? Is it holistic? Does it combine various elements or types of both traditional and alternative approaches? You also need to look at the delivery system. Is it face-to-face or online?
You also need to look at the duration of the process. If you are undergoing cognitive therapy, many of the goals are short-term while, in the case of psychodynamic therapy, you are going to be in it for the long haul. Whether the approach can be considered successful or not may depend upon both the type of therapy and the period of time perceived as being effective.
It may also be a question of what types of therapy are proven to be effective and/or successful. Cognitive therapy, for example, has been known for providing positive results in a variety of disorders, including depression and anxiety.1 Do your research, before you decide upon one type of therapy in preference to the other.
In terms of delivery system, both the face-to-face and online options are viable. While face-to-face is the traditional means of delivering therapy, new approaches have also proven to be effective. Studies indicate that online does produce positive results.2 Online therapy, while not for everyone has proven effective for adults and adolescents alike for stress, anxiety and post traumatic stress disorders.
The Client Therapist Relationship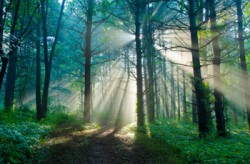 The second factor in understanding whether your therapy is successful, or working, is to consider the relationship between your therapist and yourself. Cognitive therapy is a collaborative relationship. You work together with your therapist to help you solve the problem. If you are undergoing psychodynamic therapy, you may not feel successful because the therapist is play the cards too close to his or her chest. This is the norm. This type of therapist likes to remain in control of all aspects of your treatment.
When evaluating the effectiveness of positive therapy, you need to consider what a good client therapist relationship fosters:
Communicate – this works both ways
Teach you new ways of communicating and addressing the issues at hand
Help you to learn how to look differently at whatever the problem is or what is creating the issue
Failure comes from not only the therapists. It may be you who are involved in reducing the chances of success. Before you ask yourself whether this therapy is successful, make sure you are not guilty of trying to sabotage your own success through fear. It is important for your success for both yourself and your therapist to work as a team.3
Yet, how do I Know it is Working?
You can judge the effectiveness of a treatment of the client therapist relationship in several ways. These include:
Seeing if your current actions or emotions in regards to the issue indicate an improvement
If you are adopting new strategies in regards to the old problems or continuing to react or interact in the same way that produced the problem
Ask yourself if you feel different or the same? If you note not even a small change, there may be a problem with the therapy or your relationship to your therapist
Do you look at negative-causing situations or emotions in a different light?
Do you find yourself less emotionally taut and more relaxed when faced with the issue?
Do you recognize the trigger for your reaction?
Do you feel self-compassion without self-pity?
Do you feel somehow empowered – able to take charge of the situation or at least not be overwhelmed by it?
How do you now view your "self?" Has it altered to help you address your issues on your own and in a mode that is not self destructive nor harmful to any others?
If you can answer these questions truthfully and feel a change within your core being, you may be experiencing some success in achieving your goals.
Conclusion
Knowing how and when a treatment is successful is not easy. Therapy is not, even in the case of cognitive therapy, able to result in "overnight" success. Therapy is a slow and ongoing process. It involves small steps towards a solution and/or coping mechanism. In most cases, the anxiety, stress and other mental issues did not happen overnight. As a result, it will take time and infinitely small baby steps to reach a successful end. Talk to your therapist. Do not be afraid to ask questions. This is applicable in both face-to-face and online encounters.
If you need to, change therapies and therapists, but do not do so without first talking to your therapist and discussing your progress or lack of same. You may also want to consult another medical professional to see if your position is valid in determining the status of your own client therapist relationship.
References:
Rupke, S;   Blecke, D; And Renfrow, M (2007). Cognitive Therapy for Depression. American Family Physician, 73 (1): 83-86.
Spence, SH; Donovan, CL; March, S; Gamble, A; Anderson, R E; Prosser, S; and Kenardy, J (2011). A Randomized Controlled Trial of Online Versus Clinic-Based CBT for Adolescent Anxiety. Journal of Consulting and Clinical Psychology, 79(5):629-642
Baldwin, SA; Wampold, BE; and Imel, ZE (2007). Untangling the Alliance-Outcome Correlation: Exploring the Relative Importance of Therapist and Patient Variability in the Alliance. Journal of Consulting and Clinical Psychology, 75(6): 842-852